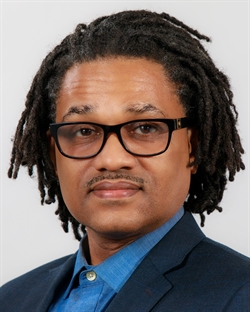 Miquel A. Lewis is a Clinical Psychologist by training. He currently serves as the Acting Director/Chief Probation Officerfor the Cook County Juvenile Probation and Court Services Department, and serves on the Supreme Court Committee on Juvenile Courts. He is an alumnus and former Chairman of the Annie E. Casey Foundation's Applied Leadership Network Fellowship program.
Miquel is the Founder and Chairman of Diamond Life Foundation, an organization that provides mentorship and financial assistance to African American male students during their undergraduate studies, and matches them with a professional in the field that they are pursuing.
Miquel served on the board of Directors of the Chicago Cook Workforce Partnership. He also served as an Associate Professor at the Chicago School of Professional Psychology where he taught various courses, including Ethics and Evaluation/Treatment of Sex Offenders.
Miquel has fifteen years of clinical, forensic, and industrial/organizational psychology experience in the public safety sector of local government, and has provided education and training to graduate-level students and professionals pursuing continuing education.
He also led project teams in the design and delivery of strategic public safety initiatives, designed metrics, analyzed outcomes data, and presented reports to judicial, legislative, and executive branch leaders of local government.
Miquel and his wife have three daughters who attended Chicago Public Schools; one of whom recently graduated from Spelman College and became a teacher.